Business&ProcessImprovement Lead
Vantage Towers • Madrid
Your finished application in just a few minutes
Apply now
Further information
Notes on the application
When you click on apply you will be redirected to a different page that is hosted by Vodafone.
About Vantage Towers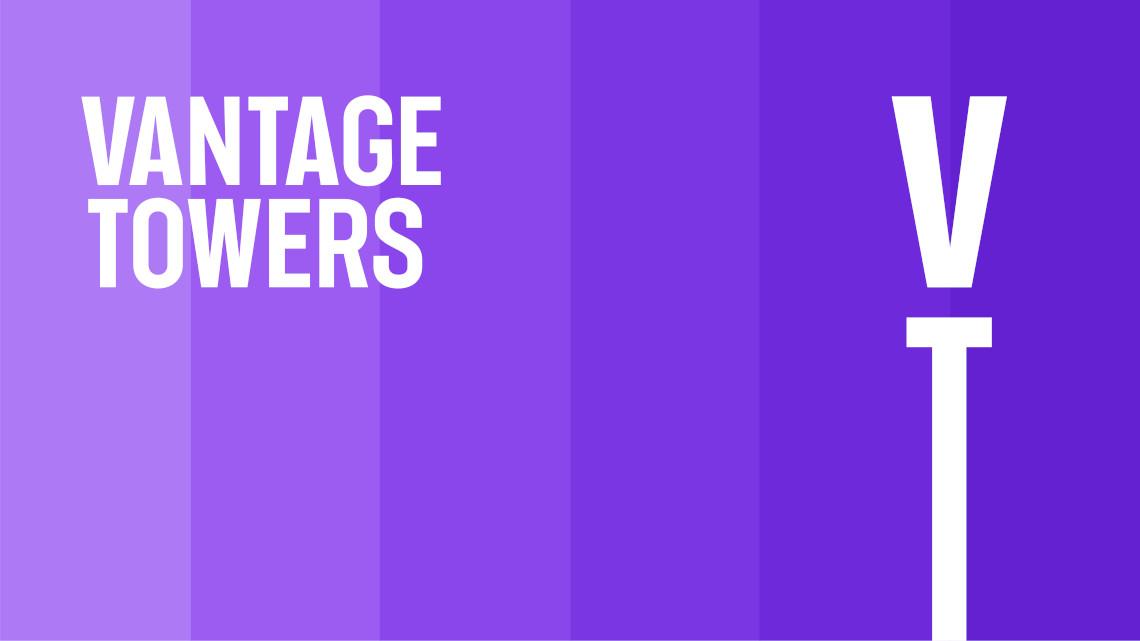 Vantage Towers - Our Story
With us you will get that benefits
Attractive remuneration and additional benefits
At Vantage Towers, you'll not only get a great position with an attractive remuneration package, but you'll also get a range of additional benefits based on your working location.
Hybrid working models
The world has changed – so too have our working models. From flexitime to remote work, we know it's a new world out there. So, depending on job type and location, we're able to offer a modern range of full-time and part-time positions.
Excellent healthcare and fitness benefits
We offer a variety of healthcare packages to help you tackle life with peace-of-mind. In some locations we also provide on-site facilities to help keep you fresh, including healthcare services, fitness centres, and workout classes.
Comprehensive continuing education
Education is a life-long journey! Enrol in our online university courses or available training sessions and take practical steps towards advancing your professional development!
International career and exchange opportunities
With our internal skill mobility program, you have the opportunity to get involved with an exciting array of international projects from across our European markets. Where will Vantage Towers take you next?
Sustainability
It's our mission to build a sustainable digital future for the people of Europe – and we want you to be a part of it! All employees are encouraged to have their say on how we advance our green ways of working and living.
Employee testimonials
Hazal Demirci
Senior Manager Business Analyst, Vantage Towers Group
"Vantage Towers is a great environment to learn from very experienced colleagues, to take responsibility from day one, and to learn and grow each day. It feels rewarding to contribute to powering Europe's digital transformation with this super team!"
Preeti Kakkar
Head of Marketing, Communications & Sustainability, Vantage Towers Group
"Vantage Towers isn't simply a tower company, or another telco. It's a tight-knit team of talented people all dedicated to powering Europe's digital transformation. We're proud to be able to work towards connecting people in a sustainable, efficient, and ultimately human way."
Veronica Roch Fierro
Business Development Manager, Vantage Towers Spain
"As we are a small company (in terms of the number of employees), you can clearly see the effect of your work on the results of the company. You feel that what you do matters, that your work is recognised and that you can feel very proud of what you do. It's a growing company full of opportunities."
Ana Murteira
Manager Operations & Maintenance, Vantage Towers Portugal
"Vantage Towers is a dynamic company with well-defined goals and extraordinary people who genuinely care about human wellbeing – as well as professional and personal development."
Florian Mayer
Senior Expert Tower Data Analytics, Vantage Towers Germany
"Seeing our towers in real life shows me the connection between the data world and the achievements of our rollout colleagues in the field. This inspires me to go further in constructing modern data infrastructure within our company."
Ronan Byrne
Property Manager, Vantage Towers Ireland
"The experience within the team is second to none. I joined Vantage Towers in December 2020, so it was vital I joined a welcoming, knowledgeable, and experienced team in the telco industry for me to be able to hit the ground running. I am pleased to say that my expectations were not only met but were actually exceeded."